---
District leaders supervise the progress of our company's new projects
---
  On April 22, Huang Huilin, Secretary of the Junan County Party Committee and Secretary of the District Party Working Committee, and Zhuang Shaochun, Deputy Secretary of the District Party Working Committee and Director of the Management Committee, led a team to supervise the progress of our company's new projects.
  At the company's project site, the supervision team listened carefully to the report on our company's new project, and learned in detail about the project construction progress, construction cycle, and difficulties in the process of advancement.
  Secretary Huang asked the relevant departments of the district to keep an eye on the project construction time node, and actively assist in the approval procedures such as environmental impact assessment, energy assessment, and construction permit before the start of construction, so as to ensure that the project will start on schedule at the end of May; We will go all out to overcome the adverse impact of the epidemic on production, operation and project construction, focus on the "six stability" work, and achieve "two-handedness and two-handedness" in epidemic prevention and daily work.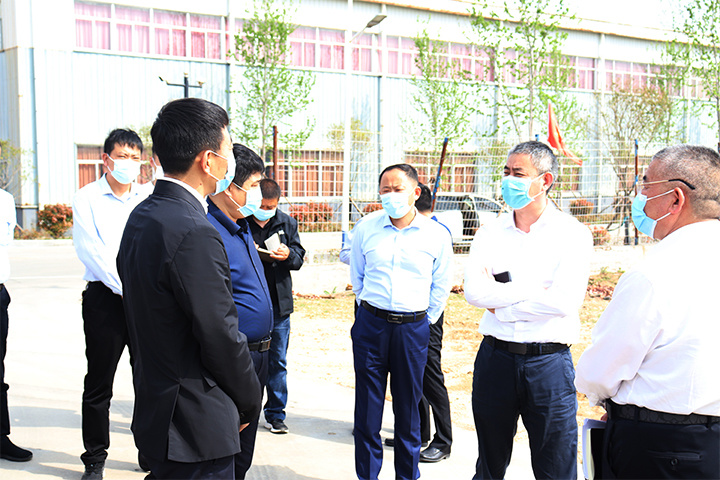 undefined
Mobile website
Shandong Jingyao Glass Group.
---
copyright © 2022 Shandong Jingyao Glass Group.