---
Planting trees and greening the factory area, we are in action
---
  Since the launch of the tree planting initiative for all employees on March 3, all departments of the company have organized carefully, and all cadres and employees have actively participated. After each notification, the scene of tree planting and seedlings is in full swing. With practical actions, everyone wrote a new chapter of "planting trees, greening homes, improving the environment, and making my contribution".
  After the diligent cultivation of all cadres and employees, when the newly planted seedlings take root and sprout green, the plant area is green with shade and the environment is more pleasant. The company's greening and beautification project has reached a new level, which will further consolidate the conditions for the establishment of a green factory and contribute to the country in 2060. Achieve carbon neutrality and make new contributions!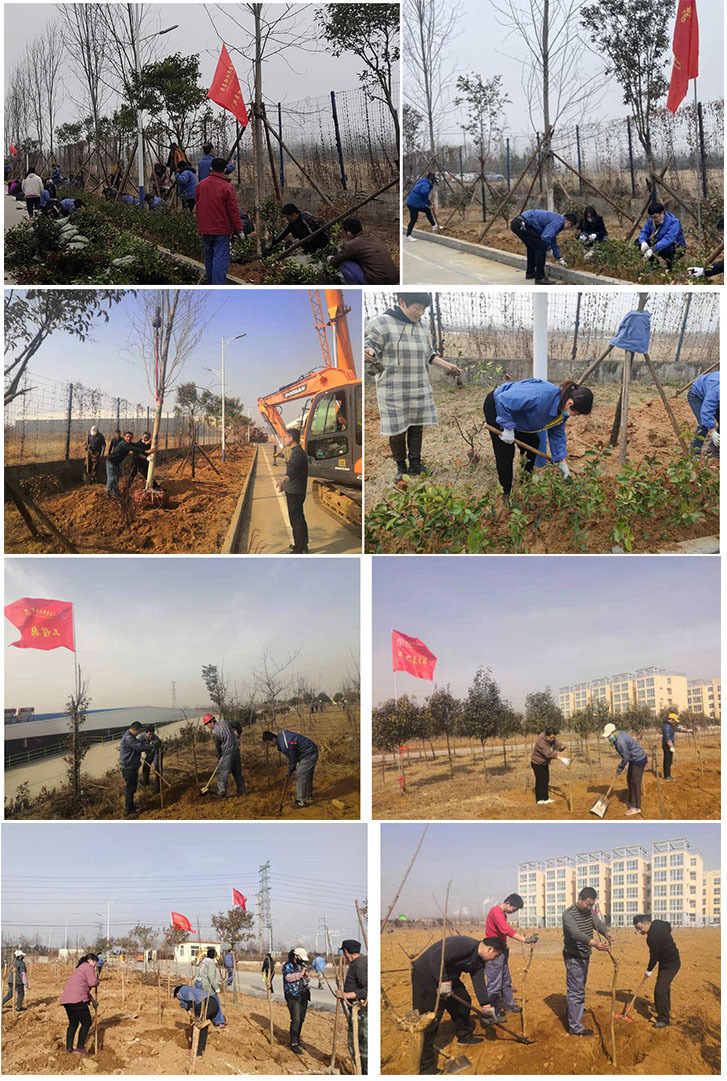 undefined
Mobile website
Shandong Jingyao Glass Group.
---
copyright © 2022 Shandong Jingyao Glass Group.