---
The deputy secretary of the Party Working Committee of Linyi Lingang District came to our company to give a party class
---
  On the afternoon of July 2, Zhou Jun, deputy secretary of the Party Working Committee of Linyi Lingang Economic Development Zone, presented a special party class on party history learning and education in our company.
  In the special party class, Zhou Junxian and our company's on-site party member representatives reviewed the glorious history and historic contribution of the Communist Party of China's century-long struggle; and took the corporate mission and vision proposed by the company's party committee as an example, praising all party members and cadres for uniting and leading the employees to concentrate Juli has overcome difficulties one after another on the way forward, and has taken a solid step towards "becoming a setter of technical quality standards in the industry", providing consumers with high-quality, lightweight and low-carbon products, in order to meet the people's growing and better life Need to contribute.
  Zhou Junxian pointed out that it is necessary to study General Secretary Xi Jinping's speech at the celebration of the 100th anniversary of the founding of the party, combine it with the study of party history, combine it with practical work, absorb the wisdom of the party, and strengthen the mission of party members and cadres. To give full play to the role of the company's party branches as fighting fortresses, party members and cadres must take the lead in the study and education of party history, set an example in their work, and ensure that both study and education and daily work are correct.
  Zhou Junxian hopes that in the future work, everyone will take the study of party history as a "compulsory course", and take General Secretary Xi's speech at the 100th anniversary of the founding of the party as a new command for a new journey, and receive education from the spirit of party building, enhance skills, and forge ahead. , and make due contributions to the high-quality development of enterprises and the economic and social development of the region.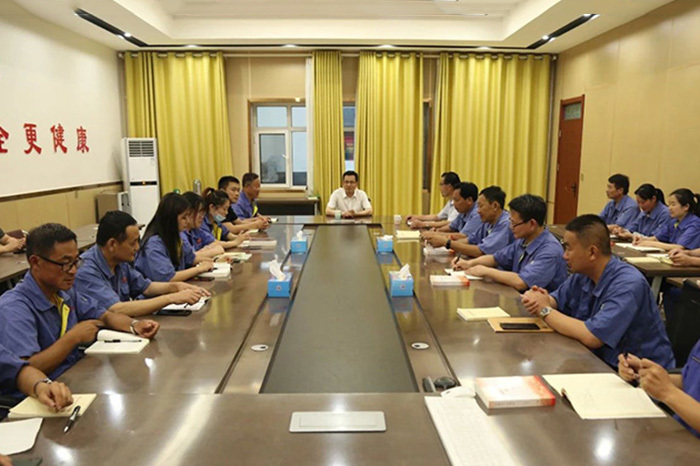 undefined
Mobile website
Shandong Jingyao Glass Group.
---
copyright © 2022 Shandong Jingyao Glass Group.