---
Leaders of Linyi Big Data Bureau investigate digital transformation
---
  On January 5, Zhan Xiangchun, Secretary of the Party Group and Director of the Municipal Big Data Bureau, and his party visited our company to investigate the digital transformation situation. Guo Mingde, member of the District Party Working Committee and Deputy Director of the Management Committee, accompanied the meeting.
  Zhan Xiangchun and his party watched the corporate promotional video, visited the intelligent production line and CNC center, and learned about the construction of the digital intelligent factory in detail.
  Zhan Xiangchun emphasized that the digital economy is an important driving force for high-quality economic development. It is necessary to continue to promote the deep integration of the industrial Internet and traditional industries, improve the digitalization, networking and intelligence of the industry through a new generation of information technology, and promote the transformation of the industry from manufacturing to "intelligent manufacturing"; practically take the industrial Internet as a starting point to promote leading industries The digital transformation of "high-end, intelligent and green" will promote the industry to move towards the mid-to-high end.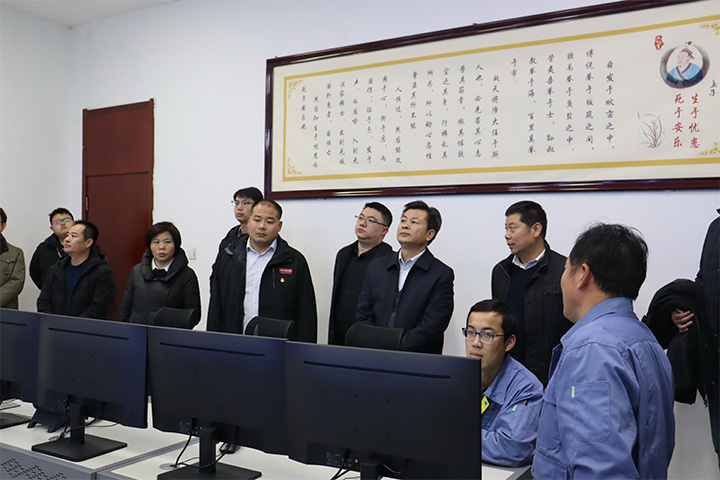 undefined
Mobile website
Shandong Jingyao Glass Group.
---
copyright © 2022 Shandong Jingyao Glass Group.