---
Our company was awarded three awards by Lingang Economic Development Zone
---
  On March 8, the region's 2021 high-quality development summary and commendation conference and 2022 economic work conference were held. Our company was awarded the "2021 Tax Contribution Merit Award", "2021 Advanced Award for Opening to the Outside World" and "2021 Advanced Award for Digital Empowerment" by the Party Working Committee and Management Committee of Lingang District.
  These awards are the affirmation of Lingang Economic Development Zone for our company's work in 2021, and are the result of the joint efforts of all cadres and employees.
  The whole company must cherish the honor, unite as one, focus on "improving efficiency and reducing costs", do a good job in production and operation, make careful calculations to promote the construction of new projects, and take the initiative to create new achievements in 2022, and live up to the high expectations of party committees and governments at all levels. , to contribute Jingyao's strength to striving for a development zone, and to present a gift to the party's 20 victories!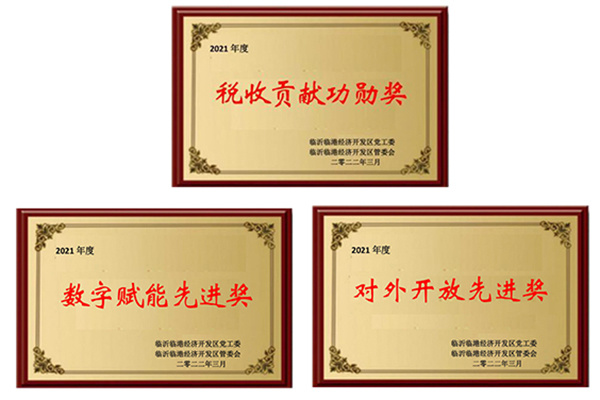 undefined
Mobile website
Shandong Jingyao Glass Group.
---
copyright © 2022 Shandong Jingyao Glass Group.